Happy Easter to everyone who celebrates it!
I'm still killing commas and working on my query letter. Not much else to report, though we did get a new puppy today. She's a lab mix and as of now, is nameless. I jokingly called her marshmallow and now the kids use that name, but hopefully she'll have a real name soon.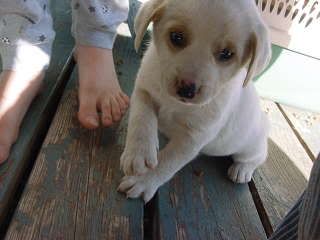 Have a great weekend!